EQM is Your Partner for Success
Environmental Quality Management, Inc. (EQM) is a leading provider of environmental consulting, engineering and compliance, and remediation and construction management services to the industrial, public, and government sectors.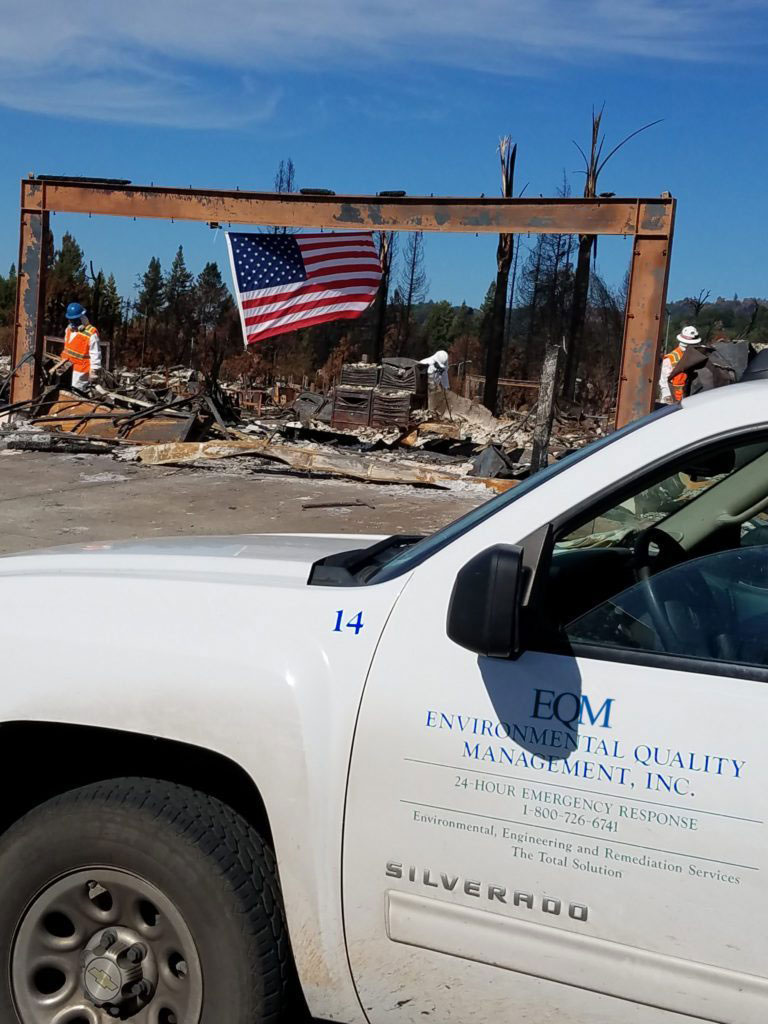 EQM Tasked with Northern California Wildfire Cleanup
Although the recent Northern California wildfires are nearly contained, the region still faces a significant environmental threat. In their wake, the fires have left behind a substantial amount of debris and ash, which means the next step in helping the region recover from this disaster is cleaning up the devastation.
Houses can contain all kinds of hazardous materials including ammunition, paint, household cleaners and propane tanks. And when houses burn, these dangerous compounds mix with the ash and debris causing a big health and safety problem.
Through our USEPA ERRS contract, Environmental Quality Management, Inc. (EQM) is spearheading the effort to clean up the hazardous household waste left behind by the wildfires.
 We have mobilized the clean-up crews that are responsible for the post-fire remediation efforts and for helping the impacted areas recover.