Wetlands Delineation & Permitting: What You Need to Know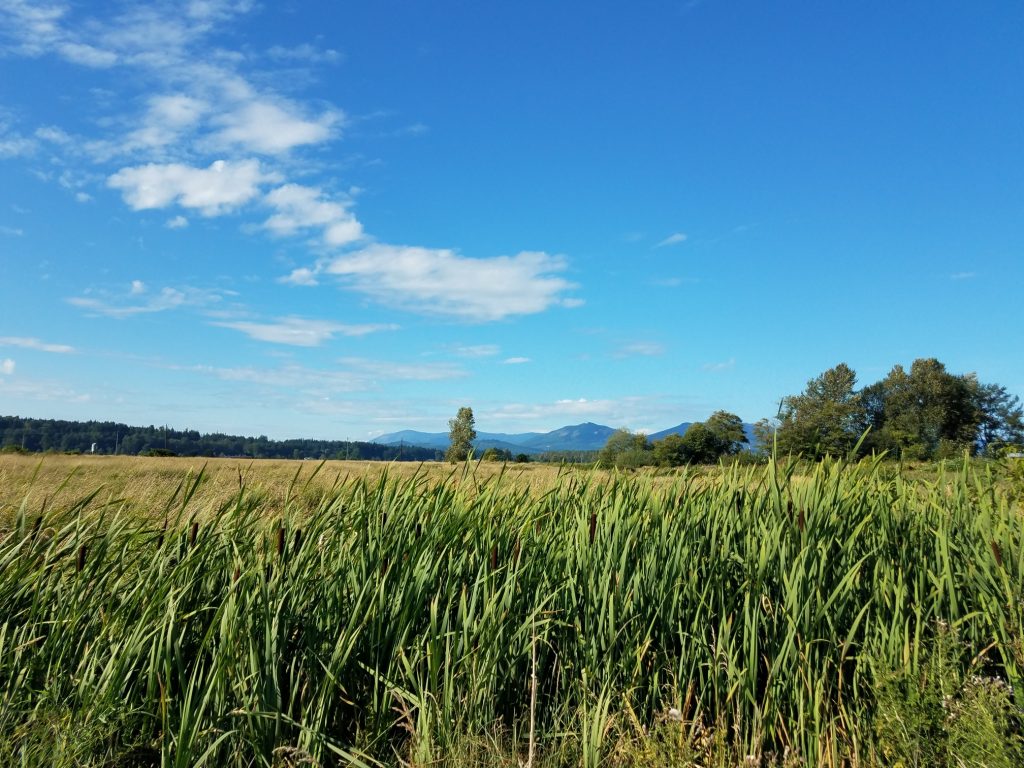 Wetlands are a significant natural resource, providing important habitat to many plant and animal species. It is critical that we protect our natural resources and preserve them for species such as migratory waterfowl that require significant wetland areas to live and reproduce, and as waypoints during their spring and fall migrations. The U.S. Army Corps of Engineers (USACE) tracks and monitors the impacts of human activity to the "waters of the U.S." (including wetlands) by enforcing the Clean Water Act to protect natural resources. Human impacts on wetland areas may be the result of filling and draining agricultural land or construction activities.
So how do you know if a project will impact a wetland area? The determination of the existence of a wetland area is based upon three criteria:
Plants specifically adapted to wet conditions (hydrophytic vegetation)
The presence of hydric soils (i.e., soils that have been chemically altered by anaerobic conditions)
Signs of surface hydrology (e.g., the presence of water, or signs that water has been present)
The absence of any one of these criteria can lead to a determination that a wetland is not present under normal circumstances. For the most part, all three criteria should be present for an area to be considered a wetland.
Following the confirmation of an area as a wetland, boundaries of the space to be protected must be delineated. Why is that important? The most desirable circumstance would be a project that can be implemented without impacting the wetland, and properly delineating a wetland area prior to beginning construction activities is a major factor in minimizing encroachment into the protected area.
If negative impacts from a project on a wetland area cannot be prevented, a permit from the USACE will most likely be required. This permit most often requires mitigation of project impacts, often by constructing wetlands to replace those that may be affected. The total acreage of the impacted wetlands then becomes important, as the permit will sometimes require a wetland restoration offset of some multiplier greater than the original acreage.
Mitigation banking plays an important role in minimizing overall impacts to wetlands. A "mitigation bank" is a system of credits and debits devised to ensure that unavoidable wetland loss resulting from development is compensated for by the restoration, creation, enhancement, or preservation of a wetlands in other areas so that there is no net loss to the environment. This is used in the event that compensation cannot be achieved at the development site or would not be as environmentally beneficial.
EQM has a team of natural resource scientists ready to assist with wetland delineation and wetland permitting needs. Our staff is trained to provide botanical expertise in plant identification for herb, shrub, and tree layers; hydric soils identification; and surface hydrology evaluation in the assessment and delineation of wetland areas for site characterization, site development, and related construction projects.
We look forward to assisting with wetland delineation and permitting projects. Please contact us today for a consultation.
Stephen J. Washburn, P.E.
Mr. Washburn has more than 25 years of experience in environmental compliance and management. As Multi-Media Compliance Group project manager he has been involved in a broad range of programs including air compliance and permitting, risk assessment, toxic release evaluation, and water pollution prevention programs. He has expertise in identifying processes and materials that emit pollutants and in quantifying criteria pollutant, hazardous air pollutant, and toxic chemical releases to the environment from many different manufacturing processes and industrial operations.
How May We Help With Your Environmental Quality Project?