The Turkey Creek Project: Environmental Stream Restoration and Bank-stabilization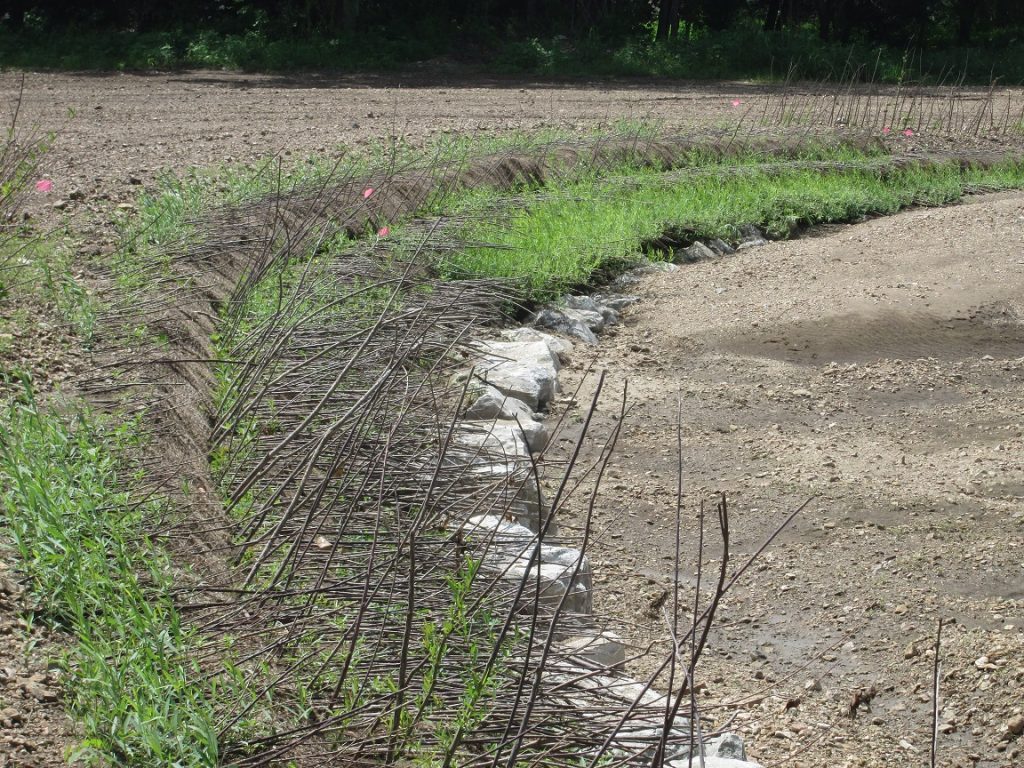 In addition to the traditional environmental consulting services provided by Environmental Quality Management, our portfolio also includes environmental stream restoration and bank stabilization services—with the ultimate goal resulting in slope protection and surface soil erosion reduction along streams and riverbanks.
The methods implemented can vary from mechanical (e.g. installation of engineered log jams or cross-vanes) to utilizing a bioengineering approach—the use of live plants and other natural elements to build bank-stabilizing structures. Essentially, bioengineering creates natural erosion control as the live plants flourish and take root, anchoring the soil, favored by the environmental consultants at EQM.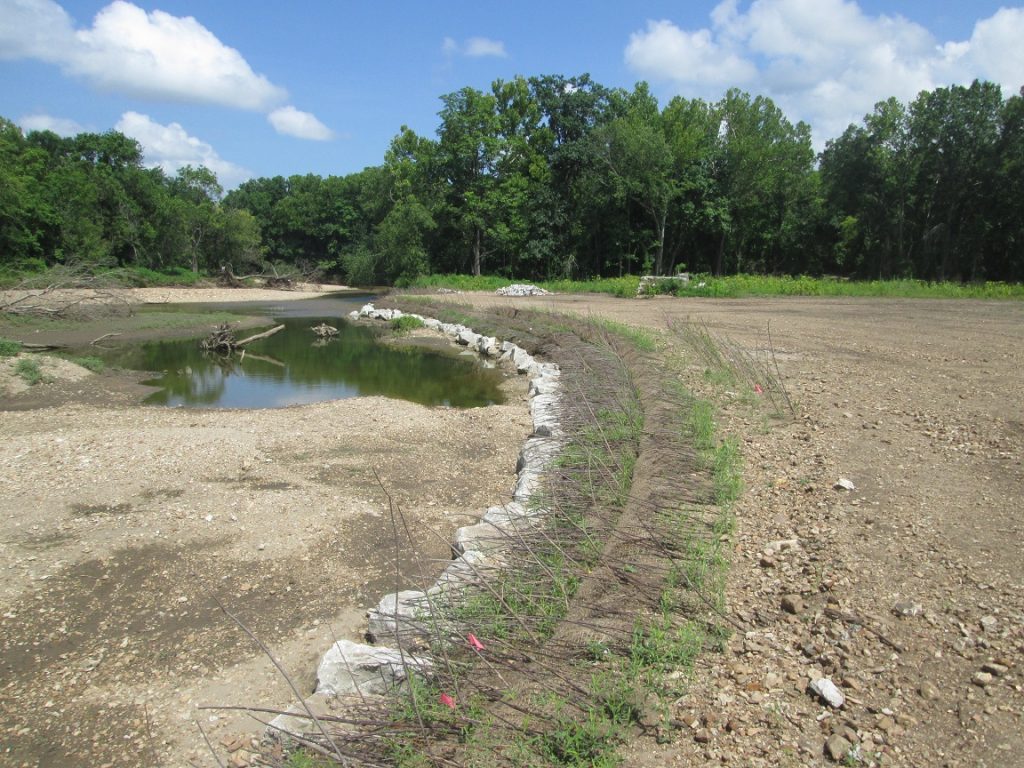 In April of 2019, EQM's environmental remediation services team was called upon for a streambank restoration project at Turkey Creek (a tributary of Lake Taneycomo) near Joplin, Missouri. The former mining waste site (dating back to the World War II era) had been previously remediated and stabilized; however, following significant recent storm events in the area, extensive additional erosion had occurred on Turkey Creek's banks. If the erosion continued, the creek would be in danger of residual contaminants from the heavy metals remaining in the subsurface soil. In total, 350 linear feet of the eroding streambank along Turkey Creek would be part of this pilot project to determine the effectiveness of the bioengineering methods.
To stabilize the streambank, the EQM team utilized a combination of rock toe protection (stacked boulders placed along the toe of the streambank) and live-branch layering (using live-branch cuttings and installing them above the rock toe protection). The live plant material consists of riparian-adapted plant species such as black willow (Salix nigra), silky dogwood (Cornus amomum), and buttonbush (Cephalanthus occidentalis), which can establish themselves quickly after planting and serve to stabilize the streambank soil within a year.
To learn more about EQM's environmental consulting services or to discuss your environmental compliance program, please contact us today.
Stephen J. Washburn, P.E.
Mr. Washburn has more than 25 years of experience in environmental compliance and management. As Multi-Media Compliance Group project manager he has been involved in a broad range of programs including air compliance and permitting, risk assessment, toxic release evaluation, and water pollution prevention programs. He has expertise in identifying processes and materials that emit pollutants and in quantifying criteria pollutant, hazardous air pollutant, and toxic chemical releases to the environment from many different manufacturing processes and industrial operations.
How May We Help With Your Environmental Quality Project?